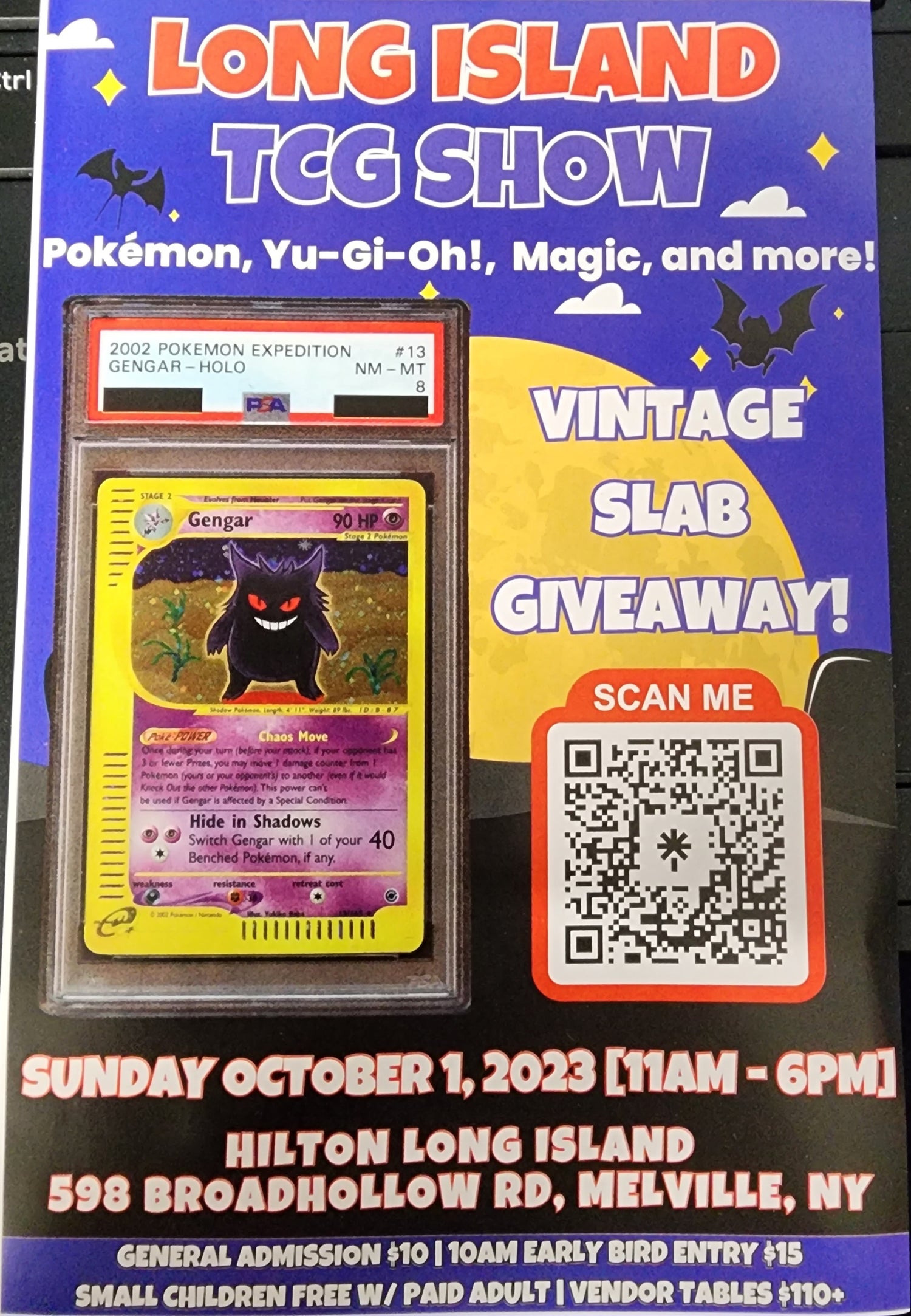 10/1 Come see us at the Long Island TCG Show!
Come see our booth and say hi to us at the Convention.
Purchase Tickets
11/18 Time Wizard Edison Format PS5 Tournament
On November 18th come to Collectors Emporium and play for a chance at a PS5! We will also have scaling prizing down the line to the top cut. 1st Place will recieve a Ps5 (64 participants minimum for 1st to recieve this)
Please Check the link below for more information.
Facebook Event Link